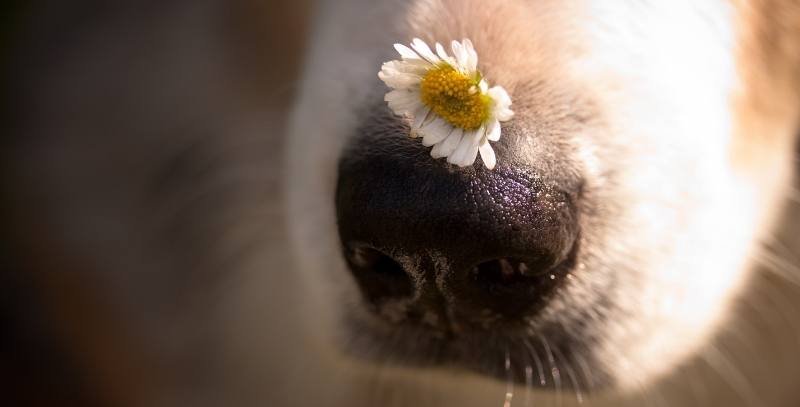 So you're on the Internet because your dog has a dry nose, paws or skin. You're looking for a product to help soothe and nourish their ailment. Read on to find out what is safe and works the best for your best buddy.
Common reasons people use Vaseline on their dog
Dry nose

Dry Skin

Dry paws

Hyperkeratosis

Allergies
But is it safe?
What is Vaseline petroleum jelly?

Discovered in the 1800's Vaseline is a derivative of products made from oil refining.As a by-product from the oil refining industry, it is not a natural or environmentally friendly product.
While Vaseline is technically non-toxic for dogs, it does not mean it is 100% safe. If over-ingested (and they will lick) it can cause an upset stomach, which can lead to vomiting or diarrhoea.
Vaseline forms a barrier over your dog's skin trapping in toxins, dirt and bacteria. It is an occlusive barrier meaning it seals in existing moisture but it does not allow moisture or oxygen tobe absorbed from the atmosphere. In the long term, Vaseline keeps moisture out and leads to drier skin over time.
Vaseline does not have any antibacterial, soothing or healing properties.
If you're in a pinch it won't hurt, but in the long term, there are more beneficial products formulated specifically for dogs that are safer to use.
What can I use instead of Vaseline on my dog?
Our Tips & Toes Nose & Paw Balm and our Ruff Skin Salvation contain all-natural and organic ingredients that are safe if licked. Our carefully selected and blended ingredients contain soothing, moisturising and antibacterial qualities.
Before and after of dog with a crusty nose using our natural nose balm
Before and after of a dog rash using our natural skin balm for dogs
What ingredients are in The Happy Jack Co. dog balms?
Hempseed oil

Coconut oil

Olive Oil

Shea butter

Vitamin E

Natural waxes

Jojoba oil

Essentials oils that help with specific skin ailments
Your dog's skin is a sponge, why would you want to put an oil by-product on it, when there is an array of all-natural oils and waxes that help to nourish, moisturise and soothe your dog's skin
.